I wrote this article so that you will be able to identify a scammer and when you're about to get scammed.
In 2020 during the Covid 19 pandemic when there was a worldwide lockdown and stay at home strategy to tackle the Covid 19, many people were scammed because they wanted to make money online.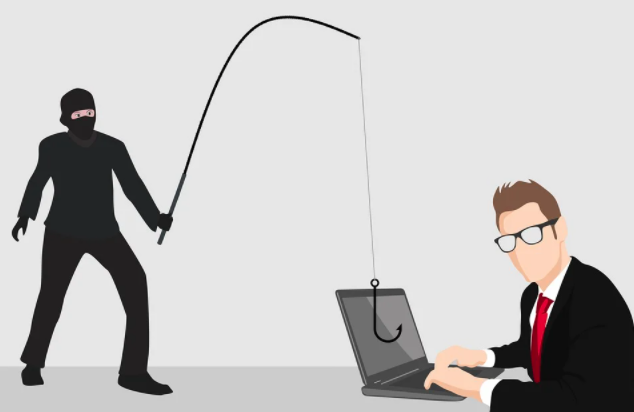 I know a friend who was scammed of $1000 online because he wanted to make more money online. Scammers have learnt many strategies and you too should know these strategies to avoid falling prey to scammers because you will never like the outcome.
People get scammed mostly on social media and 90% of people get scammed because they are greedy.
While texting on social media, I will like you to look out for these facts in order to notice when you are about to get scammed.
Scammers will dm first
I know how many times received a dm from someone I don't know, these messages sometimes are from scammers.
Normally you won't like to message someone you don't know but scammers don't see it that way, they will message you and will want you to reply so that they can come up with a nice offer that you won't like to reject.
Even on Facebook, whenever someone sends you a message, Facebook will ask you if you know the person and show you some steps to take. If you don't know that person, I advise you to take those steps.
As of 2018, 60% of Facebook accounts were fake. This made Facebook add some scam prevention techniques to help protect its users from scammers.
Scammers will come with a Ponzi scheme
What is a Ponzi scheme?
A Ponzi scheme is a scam technique whereby earlier investors get paid with the subsequent investor's money.  There were too many Ponzi schemes in 2020.
In Ponzi schemes, you have to register with your own money and you will be promised a referral bonus whenever you refer someone.
A Ponzi scheme will never make you rich; all it will do is to take away the little you have. Example of a Ponzi scheme is Forsage Ethereum.
Some Ponzi schemes require referrals and even when you refer, people you won't get paid.
Say no to Ponzi schemes as it is owned and managed by scammers.
Another Ponzi scheme is Lionshare Ethereum.
You can identify a Ponzi scheme by the platform promising high returns and pressure to reinvest.
Their social media accounts won't look real
This is a good way to fish out scammers, whenever you get a message from an unknown sender on your social media account, do well to check their profile; most of their accounts don't look real.
You can know real accounts by the number of likes and comments each picture has and the account creation date.
You can also know by the number of pictures on their accounts and how beautiful and classy those pictures are.
Scammers too don't like making video calls or voice calls on social media because they are not who they claim to be.
One way to get a scammer is to ask for a 4mins video call or tell him or her to take a picture with his/her name written on a paper.
They are usually persuasive during discussions
Scammers are persuasive whenever it gets to money issues even after telling you what the business is all about.
A scammer will go to any length to make you do business with him and will do anything possible to convince you even when you're not interested.
A real and legit business will never persuade you to invest or buy from them. Example Amazon: Amazon will never send you a message if you're not their customer and even go to the extent of persuading you to buy stuff from them and I believe they have price tags for all their products.
Any time someone you don't know is persuading you to partner with him/her in a business, it's time to leave that conversation.
Avoid online dating
Dating has been a proven way scammers use to get and scam people.
Some people join social media platforms in order to find love and when they fall in love with their online lover, they are told to send money for this or that.
Please in 2021 avoid social media love, if you must date on social media, make sure you have made multiple video calls and voice calls with the person and never take excuses like my phone is not good for a call.
Phones these days have the capacity to make video calls on almost all social media platforms.
Avoid people who tell you that they are in the army and on deployment or they are contractors.
Lastly you'll be told to pay some amount of money for them to be granted leave to come and stay with you.
Do not release your bank details to strangers
The most harmful action you can ever take is to release your details to someone you don't know.
Let me tell you something that's gonna shock you, whenever a transaction is done on your bank account by a scammer always bear in mind that you're the one who will bear the consequences and pay for the money.
Your account details should be kept far away from the reach of strangers.
Always know that your bank account manager will never call you on phone to send any information instead your account will be blocked and you will be forced to visit the bank.
By not visiting a scam site
There are so many scam sites on the internet make sure you visit and use a website by recommendation.
Their rates are very low and attractive
They reduce their rate to the extent that you will want to do business with them.
Before making any business transactions, first check the rate of that commodity at the moment and know if it's worth it.
Conclusion
I'll like you to be active and know when you're about to get scammed. Making money is not easy so don't fall prey to scammers, always be on your guard.
This is not just an article but also an advice to everyone using social media.