The most popular and preferred app today is the BHIM app as it has become the easiest and the most convenient way to transfer money via android phones. This app is clean, easy, and vibrant and has clear and uncomplicated functions, which makes it convenient even for a layman to use and operate.
What Is BHIM App? Download, Features and How To Use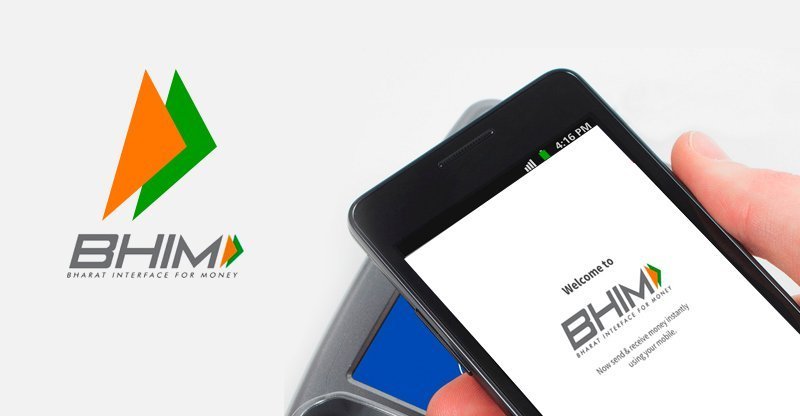 The pioneers to use the UPI app are the Yes Bank Phone app, ICICI Bank's iMobile, SBI's Pay and also the Bank of Baroda's Mpay, but after the launch of BHIM app, people started preferring its usage over other apps as it is the easiest and also the simplest UPI app.
What is BHIM App?
BHIM app is the simplest and the easiest modes of funds transfer and funds payment, where the funds can be transferred without having to register the payee in advance, to any of their bank accounts.
This app can be used 24×7, 365 days a year to transfer money immediately, and the most interesting feature is that the payees bank account details and number is not necessary to register beforehand and also 'internet banking activated' is not required to use BHIM app.
Features of BHIM App
Some of the unique and superb features of BHIM app are:
1. If you have the mobile number of the person to whom the amount is to be transferred, then through the use of BHIM app, you may transfer any amount very easily without any hassle.
2. Funds can be transferred to the bank account or the virtual payment address as well.
3. While shopping, there is a special facility of 'Scan and Pay' where the transfer of amount is made within a minute.
4. Even if you don't have internet activated in your mobile, you can still transfer funds using this app.
5. Additional feature of using fingerprints besides using UPI PIN, you can authenticate the transfer of funds without the fear of any misuse.
6. It has the customer care number of almost every bank, and by using its link, you may directly call the concerned bank in case you face any trouble or issue.
7. It's extensive FAQ makes it convenient for the novice users to use this app without any guidance and if you share and download your QR code with the second party, then you may also receive the payment easily.
8. You are free to choose your language preference from the 9 language options available.
9. Link the Aadhaar Card Number of the beneficiary to the account and transfer any amount very easily and quickly.
10. Check bank balance, block an unknown person or any such related issues can be reported through this app.
How is it useful for a common man?
If you are not using any apps to transfer the payment, then there is a strong recommendation to begin with BHIM app, as you would get a clear and easy picture to use UPI app for any immediate or urgent payment system.
You cannot link many bank accounts in a go, and as we all don't have multiple accounts, so it's best to use BHIM as a mode of payment transfer. These days transferring funds to mobile number is in trend, and BHIM has this feature of allocating/transferring funds to an individual's mobile number.
The BHIM App is very simple to use: PM @narendramodi

— PMO India (@PMOIndia) December 30, 2016

As Aadhaar card is made compulsory for every single citizen, so to download its app, you need to give your finger print authentication first as this app is supported by Government of India.
How to download BHIM Aadhaar Pay App for Android, iOS
First of all if you have an android phone then download the BHIM app named as 'BHIM by National Payment Corporation of India' from the Google Play store. If you possess any of the windows or iPhone, then you would not be able to download this app, as it does not support these phones.
Keep in mind that there are several fake apps with this name, so carefully download the app as named or use the below mentioned URL link to directly download the app.
Steps to use BHIM app
Using BHIM app is as simple as using a ATM card, you just have to follow the simple steps to use it:
1. Install the app and then set a new code:
After downloading and installing the app, select the preferred language and then verify your mobile number by inserting the code send to your number via SMS. Now, set the pass-code which would be the 4 digit number which would help you to open your BHIM app.
2. Add your bank details:
When you are able to open your BHIM dashboard, then link it to your bank account in order to receive and transfer funds. Remember that BHIM app allows you to add only one bank account unlike other UPI apps, which facilitates multiple banking accounts. You may also change the account details anytime by refreshing the entire procedure.
3. Set up your UPI PIN:
For final verification, UPI PIN is required in order to transfer funds to any bank, which can be set by clicking on Bank account section. In order to change the pin code, you can click on the RESET UPI PIN and update your debit/credit card details for final completion and authentication.
4. Transfer Funds:
Now you are ready to transfer and receive funds to your account via BHIM app. select the – send money link to transfer funds by entering the receiver's mobile details or the address of the virtual payment. Type the amount you wish to transfer, enter your UPI pin and click on the send button.
You also have the option to transfer any amount by the Aadhaar card number of the payee, but it should be linked with his bank account.
It has become compulsory for every individual to link his bank account with his Aadhaar card and so there won't be any problem in transferring or receiving funds via Aadhaar number. The receiver has the option to either accept or reject the transferred amount notification, and once confirmed, your payment is done.