Searching for the right solutions to get rid of head lice? Well you have come to the right place for answers. All those chemical shampoos can help you get rid of lice but they can damage your hair big time.
Finding the right solution that works well for your hair is essential. If you are thinking that home remedies are not effective then think again. Following are some home remedies that will help you to get rid of lice.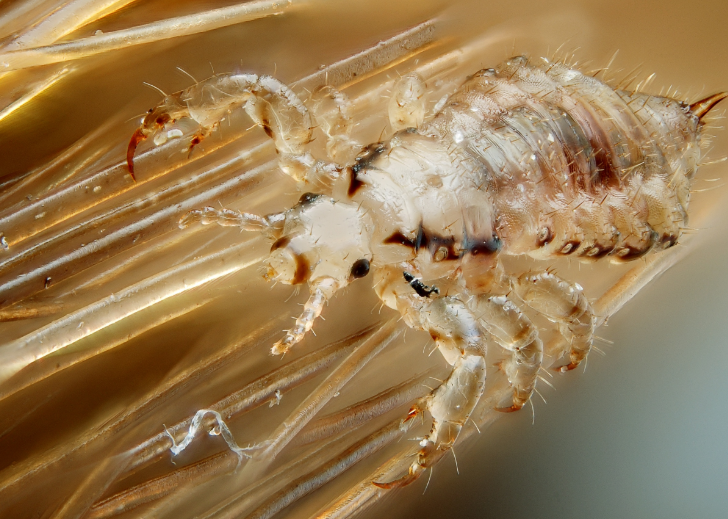 Nit-picking and combing
Combing and nit-picking is the option that you will have to perform in combination with every other treatment. Divide sections of your hair and comb them three times every day to remove lice.
Nits can't be removed completely by combing so you will have to hand pick them out of your hair but this will certainly help. While following this procedure you will have to be patient because this takes time but it always works.
This way you can ensure that each one of the eggs is out of your hair and there will be no further growth.
Olive oil
Olive oil overwhelms live and makes them slow. It is ideal to oil your hair using olive oil over night because lice can tolerate suffocation for hours which overnight oiling is a better option.
You will be able to take out the lice as well as nits very easily. Doing this procedure twice a week can help you to remove lice easily.
Hair dryers
Besides giving your hair a perfect finish, hair dryers can also help in removing head lice. According to a study old-fashioned bonnet dryers are highly effective in getting rid of nits.
Although this might not be a perfect way to get rid of lice because blowing your hair kills 89% of the nits but only 55% of lice and that is when you are applying direct heat on your hair.
Take your chances and dry the lice out of your hair. Warning: don't blow-dry your hair after using a chemical lice treatment as most of them are inflammable.
Mayonnaise
Haven't heard anything so weird? Trust this! Mayonnaise is also widely used as a home remedy to treat head lice. It is recommended to use full-fat mayonnaise for better results.
It is an overnight process so you might want to have patience with it. Apply it to your hair and put a shower cap on from spoiling your bed. Wash your hair with shampoo and comb your hairdo get rid of lice and nits.
Repeat it one week later so that the lice don't grow.
Vinegar
Unbelievable but true! Vinegar does help in dissolving the sticky glue that helps nits stick to the hair as it contains acetic acid. This is probably one of the best ways to get rid of nits.
Apply some vinegar to your hair, keep it for 4 to 5 minutes and then start combing your hair. Remember to dilute the vinegar and use white vinegar for your hair.
You will still have to use something to get rid of the bugs as vinegar does not help with grown up lice.