Has it been tough to enjoy beautiful curls without damaging your hair? Well no worries because here are some awesome tips to get beautiful curls naturally without applying heat or excessive hair products.
Check out some amazing ways to curl hair naturally.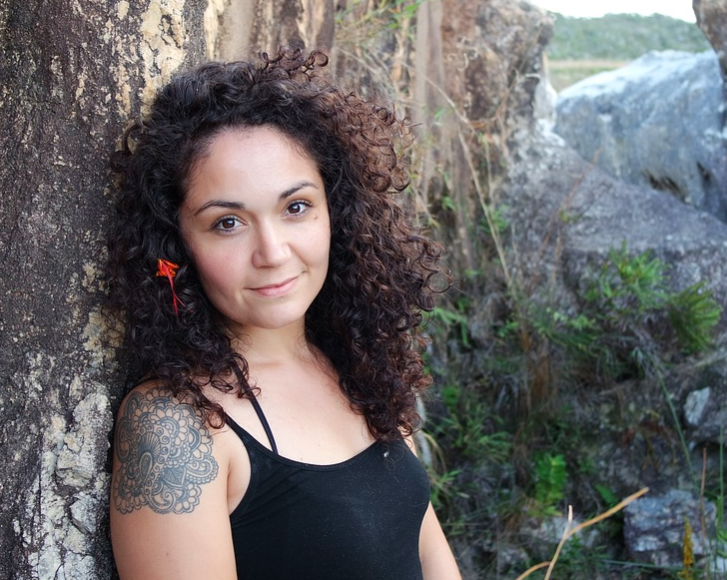 Using cotton strips
The first trick to start working on damp hair. Dry hair or soaking hair are next to impossible to curl.
If your hair texture is thick then use a little hair gel or mousse. This will make the curls last longer.
Take a cotton cloth and cut it into strips (not too short). Check out the length from which you want the curls to start.
Take a thin section of your hair and roll it up with the cotton strip and tie it with a rubber band. Keep sectioning your hair and do this procedure with all the sections.
Let your hair dry completely and then start unwrapping the sections. If they are too floppy twist them around your finger. You can also style your hair, make a puff or half tie them or whatever suits you.
Using Rollers
It is another good way to curl your hair without applying heat or excessive chemicals. Start sectioning your hair while they are still damp.
You might have to use hair gel if you hair does not hold their place around the roller.
Work out each section around the roller and make sure the sections are thin. Roll them all the way up to your scalp.
Allow your hair to dry.
You can also use a dryer to dry your hair if you are in a hurry but if you are looking for a completely natural way then roll your hail at night and sleep with the rollers.
Open the roll-ons once you wake up.
To make you curls last longer use some hair spray.
Braiding
Braiding the hair is the best and least time consuming method to curl hair naturally. Although it might make your head ache slightly but consider this method for a beautiful wavy look.
Take thin sections of your hair depending on how thick you want your waves to be and make sure that your hair is damp.
Keep the braids tight so that they hold in place for some time especially if your haircut has layers.
Sleep with these braids on and open them up in the morning if they have dried.
If they are still damp give them a little more time.
For women you have curly hair orwant to maintain a wavy look must ensure that they pick up the right shampoo. Learn more about the proper texture of your hair. Get regular haircut, at least once every two months. Curly hair need a lot of maintenance.
Make sure that you are using the right brush. Using a wide tooth comb is referred with women who have curly hair.
A little care and attention and you can have the best curls without using chemical hair products or a curling iron.