The most difficult part about exercising is sticking to the routine because it is just not good enough for you.
Exercising will only work if you stick to it so the first step is to find out reasons why you are not consistent with your routine. Exercising can be so much fun that you will become addicted to it.
You just need to be a little patient about it. The more u rush the more you want to bail out. Following are some ways by which you can become an exercise addict.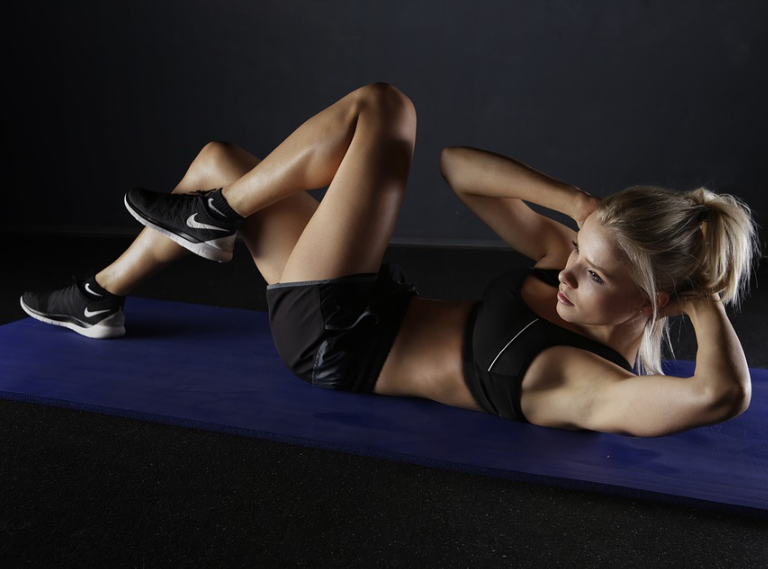 Get up earlier
Studies have revealed that sleeping for long hours makes you lazy and inactive. The later you wake up in morning the more you will want to sleep. So rise up early.
Start your day fresh and go out for a refreshing morning walk. This will help you be consistent in your daily routine and will also make you an exercising addict.
Give it time
For something to become your habit it takes time. Try to be regular for at least one month. If you are able to follow your exercise routine of a month then you will never want to leave it.
For the first month push yourself a little harder. Make a chart of exercises to keep yourself engrossed and set a time when you can exercise. Keep it up till a month and you will be the next biggest exercise addict.
Pic the right exercise
Don't go for the traditional ways. Using a treadmill or running might work for some people but maybe it doesn't work for you. Find out the kind of workout that you can enjoy doing.
If you are into boxing then you can join a boxing club or maybe swimming can work well for you. Doing the exercises that you like is another way to become an exercise addict.
Don't be a machine
If you are working out just for the sake of doing it then you will definitely lose interest. Stop being a machine and take your workouts as entertainment.
To be able to become an exercise addict it is very essential that you start loving your workout. Make a playlist for workout with the songs that you enjoy listening or exercise while watching TV and find ideas to make it fun.
Join a friends
We all have one such friend who loves working out to keep fit. All you have to do is find that one friend of yours. You can also find a group of friends that want to work out.
Plan fun activities to shed weight and become an exercise addict. You can also participate in cross-country races to make workout fun with friends.
Check the limits
Overdoing it can sometimes take you off the workout routine. Be regular but never overdo a workout. For one you will only end up exhausting yourself and secondly you will not have the energy to carry out rest of your activities which will further shake your schedule.
Make it official
It's all in the mind. Some people make out more from a workout if they are paying for it as it comes with a price. Join a gym or a club. Sometimes the professional aura is all you need to become an exercise addict.